Block and Commercial Management
We undertake every aspect of Property Management, taking full responsibility for the day-to-day running of managed assets, ensuring both the safety and value of a building is protected. With an extensive knowledge of the complex laws that affect property owners, we ensure that all properties under our management maintain absolute compliance with ever-changing standards and requirements.
We provide complete financial transparency with considered budgeting and all accounting queries are answered promptly and accurately.
We have well-established relationships with independent, vetted contractors to ensure all property maintenance is undertaken to the highest standard and in accordance with current regulations.
We achieve the best possible value for leaseholders through preparation of specifications for minor works and our competitive tendering process.
We utilise leading property management software incorporating a secure portal providing Leaseholders with online access to view service charge statements, annual budgets, key property information, and a messaging area to notify us of any maintenance concerns at the property.
Key Contact
Property Management Director
01273672999
charlie@eightfold.agency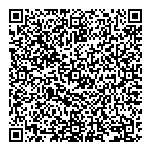 Add V-Card
Budgeting and Service Charge collection.
Ensuring compliance with all safety legislation, including gas safety certificates, electrical installation condition reports, energy performance certificates, legionella risk assessments, fire risk assessments, and asbestos management plans.
Regular property inspections by our experienced property managers and face-to-face meetings with both Clients and Occupiers.
Ongoing and planned maintenance programs including the overseeing of Section 20 major works process.
Building Insurance Renewals.
Management of supply contracts to achieve the best possible value.
Maximising the return from your investment by keeping voids to a minimum, with market insight on rental values as well as efficient collection of any arrears and incremental savings on building maintenance and ongoing costs.