Maintenance and Development
Our range of experience across all areas of the property industry, from our industry leading experts in charge of each department gives us a unique approach to guiding our clients on their investments, acquisitions, and minor developments of their properties. Our in-house maintenance team ensure that properties under our management are kept to their best at all times, whilst keeping response times to tenants, or lead times on work required to their absolute minimum.
By being active across the market in all areas of property, we are able to give a unique insight into how best to maximise assets, as well as acquiring important assets for our clients. Regardless of your requirements, we are able to guide you in the right direction, through our own expertise and our expert contacts.
Our use of digital solutions to track maintenance jobs gives absolute clarity to landlords and tenants alike on the progress and timeframes of all jobs, whether handled by our team at Eightfold Property, or by one of our trusted contractors
Key Contact
Maintenance Manager
01273 672999
lettings@eightfold.agency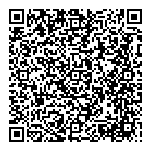 Add V-Card
Advice and guidance on potential investments
Acquisition of property for retained clients
Advice on maximising the potential of an asset
Overseeing minor development works for clients
Day to day maintenance and repairs of managed properties
Compliance checks for properties