Commercial Agency
With a wide range of clients, ranging from tenants looking to assign leases to institutional property investment companies and local authorities, we are able to assist in the letting of all types of commercial property thanks to our wealth of experience in the field. This includes retail, office, leisure, medical, licensed premises, and all other types of commercial premises.
Once a suitable party has been sourced, we will issue comprehensive Heads of Terms to solicitors, whilst also obtaining references. We will then manage the process, keeping in constant contact with all relevant parties in the transaction to bring satisfactory completion to the process, swiftly and efficiently.
Our experienced & knowledgeable commercial agency department act for a wide variety of clients. Our clients range from Independent Occupiers and Private Individuals to Institutional Property Investment Companies and Funds as well as Local Authorities.
Key Contact
Commercial Property Director
01273 672 999
max@eightfold.agency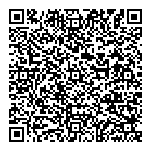 Add V-Card
If you're after the perfect property for your business, browse our commercial property page and let us know which property works for you, or register your interest with us.
When instructing us to market your property, we will inspect, measure up, and report to you in respect of obtainable terms for the property in question. A full fee structure will be sent to you, along with terms and conditions by e-sign, to keep the process as smooth as possible and quicker than waiting for paper documents.
Your property will be marketed through a multitude of advertising platforms; including here, on the Eightfold Property website, as well as on some of the top commercial property portals, including Zoopla, EG Property Link, Realla, Novaloca, Commercial People, and EACH. We can also place prominent branding at the property itself, attracting potential businesses canvassing a particular area, as well as emailing details to our extensive database of searching applicants.
Our Services Include:

Freehold & Long Leasehold Sales
Leasehold Assignments & Lettings
Freehold Acquisitions
Leasehold Acquisitions
Asset Management
Development Advice