Valuation and Advisory
In an ever-evolving and constantly changing real estate market, up to date valuation advice remains paramount in assisting you in making the right investment decisions.
Our experienced, and innovative Valuation and Advisory team will enable you to make informed decisions about real estate, whether you need advice for acquisition, sale, mortgage lending, portfolio review, financial accounting and taxation or in relation to such matters as compulsory purchase.
We provide appropriate sector-specific specialist advice throughout the country on different types of residential and commercial real estate.
Key Contact
Valuation Director
020 3995 4475
alistair@eightfold.agency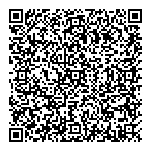 Add V-Card
We offer Valuation Advice for :
Acquisition and Sale:

We provide purchasers and vendors with expert and diligent advice to assist with strategic decision-making for acquisition and disposal purposes.

Charities Act Valuation:

We have a complete

understanding

of the Charities Regulations 1992 and Section 117-121 of the Charities Act 2011. We provide advice to a wide range of

religious and educational bodies and other charities throughout the UK. Our valuations are conducted for

the acquisition and disposal of properties or interests in properties, or for the granting of long leases. The team have

over two decades of experience in valuations for Charities Act purposes, and, thus, have

a clear understanding of the legal requirements upon survyors under the Charities Act. Our knowledge allows us to provide

expedient and professional

advice to trustees and charities

ensuring

all aspects of the Act will be considered.
Compulsory Purchase:

We provide advice to property owners regarding valuation and negotiation of compensation claims for a variety of CPO situations.

Development Appraisals:

Our team have strong market knowledge and 'real-life'development experience that will allow you to consider all aspects of your development proposal, viability and add value to your development projects.
Our team solves property development related problems and aids decision making through research, expertise and analysis. The team has knowledge of valuing developments of various sizes and complexity, ranging from

single residential property developments to major mixed-use projects, housing schemes, commercial centres and vibrant leisure complexes, bringing together insight from across multiple property specialisms.

Expert Witness & Dispute Resolution:

Our experts can provide independent and objective advice on valuation issues for disputes and negotiations on a range of matters.

Financial Regulation Reporting/Accounting:

Our property valuations and advice are in full compliance with International Financial Reporting Standards (IFRS). We can provide services to national and multi-national corporate owners, government, institutional and private property owners, REITs and funds.

Lease Extensions & Leasehold Enfranchisement:

We act on behalf of both freeholders and leaseholders,providing specialist advice on the valuation and negotiation of residential lease extensions and freehold purchases

Matrimonial Valuation:

During matrimonial negotiations and potential litigation we value all types of property to assist clients. We act under single or joint appointments, or we can be directly appointed by the court. We prepare valuation reports that can be used in matrimonial and family negotiations, or for court purposes where a Valuer

is appointed as an expert witness. We ensure we provide reliable and transparent professional advice in what can be a difficult time.

Portfolio Analysis:

Our team provides strategic property valuations and advice to those clients seeing capital raising opportunities for single holdings or property portfolios, in accordance with reporting requirements. We can provide stock market valuations for IPOs, M&A activity, rights issues and other regulatory reporting requirements. We can provide specialist portfolioanalysis

and valuation advice for

pension funds, local authorities, private individuals and property companies, to value property portfolios for accounting purposes, tax, stock market, transactional purposes and performance-analysis requirements.

Probate Valuation :

We aim to provide timely and prompt advice for properties requiring probate valuations. We have a deep understanding of this process and can provide advice across all sectors of properties throughout the UK.

Section 18 Valuation Advice:

Section 18 is a reference to the Landlord and Tenant Act of 1927. It involves a specialist form of valuation relevant in the assessment of damages that result from a failure to meet contractual lease obligations. Most of such cases occur after a lease end where a tenant may not have fully reinstated the building in accordance with its repairing obligations. In these circumstances Section 18 has the effect of limiting the landlord's claim for damages to the loss in value suffered

Secured Lending :

Our property valuation reports are created in line with industry best practice and have been designed to comply with the exact reporting requirements of lenders. We provide property valuations across all asset classes in the UK. We act for a wide range of lenders such as retail, private, challenger ,investment and overseas banks.

Taxation :

We advise a broad spectrum

of clients on valuations for tax purposes throughout the UK. We provide valuatiosn for a variety of purposes, such as Inheritance Tax,

Capital Gains Tax (including March 1982 valuations), April 2015 valuations for non-residents and ATED (April 2017).
Educational Establishments and Nurseries:

Our valuations are used for a variety of purposes by a range of clients, including private, public and corporate. We can value for existing use, as a trading entity and/or with reference to alternative uses. We have a comprehensive knowledge of this wide-ranging sector, based on long-standing experience which enables added value advice on the use of the premises.

Industrial, R&D & Warehouse Premises:

We ensure we provide accurate and knowledgeable valuations, supported by the knowledge and up-to-date insight of Eightfold's research and agency teams.

Offices:

With the support of our agency teams, we consider all types of offices, and we deliver valuation reports which provide deep insight and market knowledge.

Residential Property for Investment and for Owner Occupation:

Our valuations and reporting process have due consideration to all relevant matters, such as title deeds, inspection, measurements, property due diligence, market comparisons and detailed valuation appraisal. Each valuation is led by an experienced director, with considerable experience, no matter the size or type of project.

Retail- Retail Parades Retail Warehousing & Retail Parks & Shopping Centres:

The experienced valuations team has considerable expertise in all aspects of the retail property market and is complemented by Eightfold's powerful research capabilities to enable us to provide accurate and well-supported valuations. We undertake valuations of all types of retail premises from individual retail units to large shopping centres, throughout the country, providing detailed reports and having a strong focus on client communication. Our clients include banks, pension funds, investors, and many more organisations.

Trade-Related Property:

Working on behalf of private, public and corporate clients, we can value leisure and hospitality premises in existing use as a trading business or with regard to alternative uses.