Commercial and Asset Management
Eightfold Property provides specialist commercial property and asset management services for clients throughout the London & South East regions. We work alongside Investors, Landlords and Developers to take full responsibility for the day-to-day running and long-term strategic management of their property, ensuring the value and safety of their assets are protected.
When it comes to investment property, we provide one of the most professional, knowledgeable, and forward-thinking commercial management offerings in the South East A that we consider truly meets the complex and ever-changing requirements of our clients.
Eightfold's management portfolio includes a diverse range of property classes, including prominent retail parades, high-specification offices and mixed-use investments. We know the importance of understanding your investment goals and provide a streamlined service, tailored to maximising your returns. An extensive knowledge of the complex legislation that affects property owners ensures that all properties under our management maintain absolute compliance with ever-changing standards and requirements.
Key Contact
Maintenance Manager
01273 672999
lettings@eightfold.agency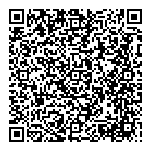 Add V-Card
Maximisation of the return from your investment through void avoidance, market insight on rental values, efficient collection of any arrears, and a reduction of outgoings through incremental savings in ongoing costs and building maintenance.
Strategic asset management implementation tailored to meet your operational and investment goals.
Considered budgeting, transparent accounting and diligent rental and service charge collection.
Health and safety procurement, compliance, and management.
Advice on compliance with statutory obligations, including notices to be served and liaison with legal representatives in this regard.
Thorough property inspections by experienced property managers and regular face-to-face meetings with clients and occupiers.
Detailed screening of potential tenants to include credit checks and evaluation of references.
Buildings insurance renewals, risk mitigation and claim management.
Ongoing and planned maintenance programs and management of supply contracts to achieve the best possible value.
Full transparency and exceptional client service.